Things to do in Ontario for the Next 12 Months
By Natalie & Phil Monday, September 18, 2017
---
Ontario has literally hundreds of things to do every day of every week of every month, year round. How to choose? While we can't tell you all of your options in this article, we'll start you off with a few ideas every month for the next year starting in October, and point you to www.summerfunguide.ca for more. Consider signing up for our newsletter (usually twice/month) for some additional ideas.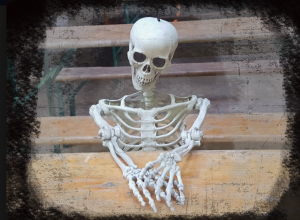 October:
Get scared! There are loads of cool Hallowe'en festivals and attractions, from Fort Fright – Eastern Ontario's largest haunted fortress- at Fort Henry (Kingston) to Bingemans Screampark – Canada's Most Terrifying Haunted Attraction – (Kitchener) to Pumpkinferno's 7,000 handcrafted pumpkins all lit at night along a kilometer long path at Upper Canada Village  to Canada's Wonderland Halloween Haunt, with mazes, scare zones and 700 live monsters prowling the park!
November:
November brings the beginning of the colder weather and the winter events that reflect the season. We wait all year for the Ontario Power Generation Winter Festival of Lights, Canada's foremost illumination festival at one of Canada's most famous places: Niagara Falls. 3,000,000 sparkling tree lights and more than 120 animated displays light up the Niagara Parkway. Or enjoy First Light at Sainte-Marie Among the Hurons in which the famous 17th-century mission offers family activities and performers, amidst the warm glow of over 5,000 candles. And don't forget about the Royal Agricultural Winter Fair, the largest of its kind in the world, with >5,000 animals, chefs, demos and live shows.
December:
Santa Claus is coming to town! This is the month of Santa Claus parades and Holiday markets. Check out a parade in your own town/city, or find one somewhere else and take a couple of extra hours to explore a new place while you're at it! There are also several incredible holiday markets like Christkindl Market in Kitchener, Distillery District's annual Toronto Christmas Market, and Christmas Market at Orillia Fairgrounds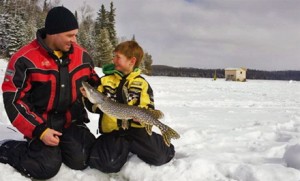 January:
When the weather is cold enough for the lake to freeze, there are 2 choices – ice skating on it, or ice fishing in it! There are several places in Ontario that offer great ice fishing experiences – you can either rent a hut and equipment or hire a company to help out. Many believe that the top places to drop a line in Ontario are: Georgian Bay, Lake Simcoe, Muskoka, Prince Edward County, Kawartha Lakes, Haliburton, & Hamilton Harbour.
February:
Brrrrr! It's cold and the kids are bouncing off the walls! What to do? How about an indoor waterpark? Ontario has several and they are great for days when you just don't want to go out but need a very ACTIVE activity! Niagara Falls is ground zero for great indoor waterparks with Waves Indoor Waterpark, Fallsview Indoor Waterpark, and Great Wolf Lodge, but Plunge! Blue Mountain (Collingwood) and The Wave Pool in Toronto are both great fun for all!
March:
While the snow is starting to recede in March, there is also usually a LOT of rain and sloppy weather and indoor activities are often the order of the day. Now is the time to explore all of the incredible museums and galleries that Ontario has to offer. From large national museums in Ottawa like the Canadian Museum of History,  Canadian War Museum and National Gallery of Canada to the McMichael Canadian Art Collection, Art Gallery Of Windsor, Royal Canadian Regiment Museum, Thunder Bay Art Gallery…there are too many to list, so check out the options near you here.
April:
Yay! Spring has sprung and it is time to start enjoying the nicer weather. One of the things you can do is get out and explore Ontario on foot. Don't forget about The Great Trail – which stretches almost 24,000 kilometres and is the longest recreational trail in the world. During Canada's 150th, the goal was to raise enough money to connect it coast to coast, and Canadians came through. The Great Trail offers loads of activities and a variety of landscapes, so get out and enjoy it! And explore Ontario's other parks and trails too.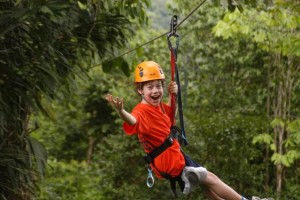 May:
The foliage isn't quite filled in yet but you can still soar above the treetops on a zipline or take an aerial tour. From Camp Fortune, 15 minutes from downtown Ottawa, to Blue Mountain's Triple Zips to Santa's Village in Muskoka to Treetop Trekking's 5 locations (including one for youngsters) to Treetop Eco-Adventure Park in Oshawa to Boler Mountain in London, there are loads of options all over the province for those who like a little adrenaline with their sightseeing from above!
June:
Now is the time to start visiting local fun farms & markets – some of the pick-your-own crops are ready (strawberries anyone?) and others run into July, but there is always something delicious to taste or fun to do when you visit Ontario's farms and markets. Many of the farms have branded themselves as family fun farms and offer loads of activities to keep your family entertained. From petting animals, to wagon and train rides, to jumping pillows and play areas, and often a cafe or bbq, your kids will likely run out of energy before the farms run out of things to do!
July:
July is festival season – there is some kind of event or festival pretty much every single day and many weekends have dozens of options, depending on how far you are willing to travel! You can enjoy world class music in Parry Sound and Huntsville and London or Scottish/Celtic fun in Kincardine and Almonte or Lumberjack Heritage in Kapuskasing or Ethnic food and fun in Belleville or art in Toronto or Fireworks in Mount Forest or…We could go on forever! Check the event listings and event calendar on Summer Fun Guide for more options, in July and year round!
August:
Take advantage of the last heat of summer to hang out at Ontario's amusement parks and waterparks. The days are long and the activities are endless. From Toronto's Centreville themepark aimed at families with young children, to Canada's Wonderland, visitors of any age can enjoy the rides. Prefer something a bit more physical? What about mini-golf? Young kids and adults can play one another and both can have a great time! On those really hot, hazy days, a waterpark is definitely a great place to cool off, and Ontario has lots, including Canada's largest outdoor wave action pool, lazy rivers, 5.5 story tube slides and more.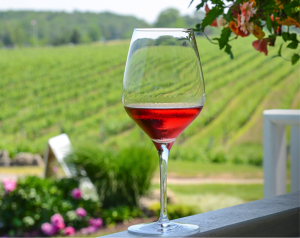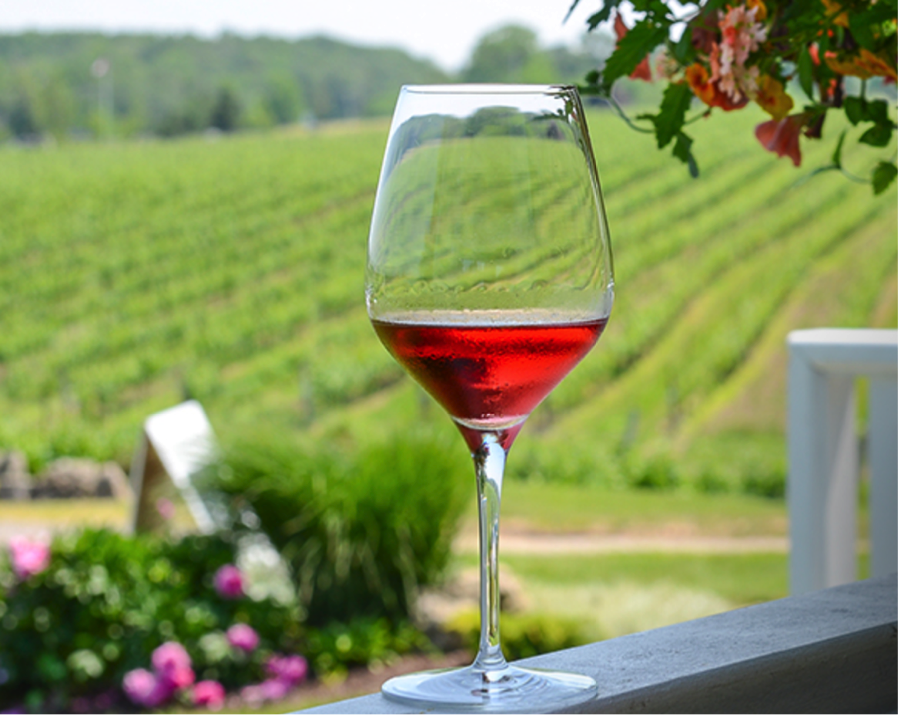 September:
September is a gorgeous time in Ontario. The days are still warm and the nights are cool and everything is lush and beautiful. Now is a great time to take a day or weekend and pay a visit to one of Ontario's wine regions.  You may already know about the wines of Niagara region and Prince Edward County, but there are others to explore too. Lake Erie North Shore, Newmarket and Stouffville, Norfolk County, and the Georgian Bay area all have developed wine regions that are worth a trip. And there are 2 wineries in Ottawa and one in Northern Ontario (the Boreal Winery, which makes a unique cold climate wine from the haskap berry) so no one is far from a wine experience. Taste responsibly and support Ontario wines!
This list is just a sample for the year ahead. For thousands more ideas, visit http://www.summerfunguide.ca, and enjoy Ontario!