Things to Do in Windsor Essex Pelee Island
By Natalie & Phil Thursday, July 27, 2017
---
The Windsor/Essex/Pelee Island region is a great one to visit, with plenty of things to do.  You can see lots of options on Summer Fun Guide, but some of the standouts of the region are highlighted below.
Cycling on the scenic pathways and routes, perfect for sightseeing on 2 wheels. Visit the Chrysler Canada Greenway, the Carolinian forest trails in Ojibway Park, wine country tours, the Windsor Riverfront Trail, & the Boardwalk Trail.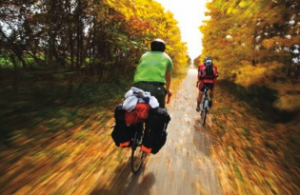 Sampling a beer at the Walkerville Brewery, or tasting whisky at one of the small batch-ultra premium spirits distilleries in Windsor Essex. Did you know that Olde Walkerville is the birthplace of whisky in Canada?
Visiting Adventure Bay Family Water Park, an indoor water park covering a full block in downtown Windsor, and offering 35,000 square feet of wild water adventures.
Visiting Pelee Island, Canada's southernmost community. Take the ferry to this beautiful island and hike, bike, swim, or tour the 550 acre Pelee Island Winery and have a meal or snack there while you taste their award winning wines. If you're into wines, there are 20 more wineries on the mainland.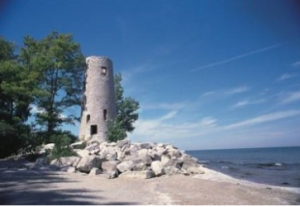 Museum and gallery hopping at some world class destinations such as the Windsor Sculpture Park, Windsor's unique museum without walls along Windsor's stunning waterfront, or Museum Windsor – Chimczuk Museum, Windsor's premier museum, or Art Gallery Of Windsor which showcases 4000 works of Canadian art in the busiest US/Canada Border City.
Exploring this peninsula surrounded by Lake Erie, Lake St. Clair and the Detroit River by water to see the gorgeous coastline. Windsor River Cruises takes you down the historic Detroit River with historical commentated Sightseeing or explore from land on a car, bike or motorcycle.
Rolling the dice at Caesars Windsor. At the largest casino resort in Canada, you can not only experience lots of gaming options, but also big name entertainment and vibrant nightlife.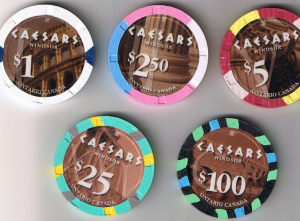 Training your binoculars on the sky to spot one of the area's 380+ species of birds in this North American birding hotspot.
Taking advantage of the year-round festival scene, which ranges from Fun Fests and arts to harvest festivals and music to food and beer. There is something for every interest and taste, including 11 Ontario Top 100 Festivals.
You certainly won't be bored in the Windsor Essex Pelee Island region – summer or winter, there is lots to do and see!