TOTALLY TUBULAR WINTER FUN IN ONTARIO
By Natalie & Phil Thursday, January 23, 2020
---
Are you pumped about getting out there and enjoying our great Canadian winter? Take your tobogganing up a notch with snow tubing! Enjoy a day of good, clean fun as you rush down the hill at top speed. Sounding a little too adventurous? Take your fun indoors! While your friends are out on the hill, welcome them back in for a hot chocolate break and some warmth by the fire. There's something for everyone when you make a day of it!
Central Ontario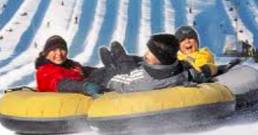 From Barrie to Georgina, get out of the city for the ride of your life! Thrill-seekers can visit Snow Valley (Minesing), Horseshoe Resort (Barrie) or the ROC (Keswick). With multiple runs, you can take turns or go all together and race to the finish.  Ride the magic carpet to get to the top and start again! Looking for a spot that's got it all? Give Blue Mountain a try.  Head out of the city for a day filled with snoooow much fun!.
Ottawa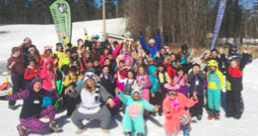 Mount Pakenham (Ottawa) is the place to be, with a family-friendly walk-up experience and outdoor campfires to make your day complete. Check out their website for events and theme days, and never miss a minute of fun!
GTA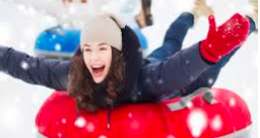 If you're looking to hit the hills in the GTA, Mount Chigacousy (Brampton) is where you'll want to visit. Sleigh the day when you fly down the hill on a magic carpet, finishing off with a hot beverage and a fantastic view. Besides boasting some killer ski and snowboard hills, Lakeridge Ski Resort (Uxbridge) is also home to a snow tubing park. And for a different twist on a birthday party… Sit back and celebrate because they do that too!
SW & Northern Ontario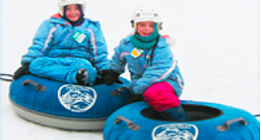 These two regions are home to so much snow tubing, it's impossible not to max out on fun! On the western side, visit Chicopee Tube Park (Kitchener) and Boler Mountain (London) to reach speeds of up to 70 km/hour! Heading up north? Check out Arrowhead Provincial Park, Kamiscotia Snow Resort (Timmins) and Loch Lomond Ski Area (Thunder Bay) for a day full of chills and thrills!
Now get out there and put that snow to some good use! Snow tubing is sure to be on your winter highlight list this year.
Have fun!
Natalie & Phil
https://credit-n.ru/order/zaim-express-zaim.html займ благовещенскзайм на карту быстро без процентовбеспроцентный займ на месяц