6 NATURAL WONDERS TO ADD TO YOUR BUCKET LIST
By Natalie Friday, August 18, 2023
---
Ontario is a land of unparalleled natural beauty that will leave you in awe with its diverse landscapes, stunning vistas, and captivating ecosystems. From the mighty Niagara Falls to the pristine shores of Georgian Bay, Ontario's natural wonders are a testament to the incredible power and artistry of nature. Let's embark on a virtual journey to explore some of the most enchanting natural wonders that this province has to offer.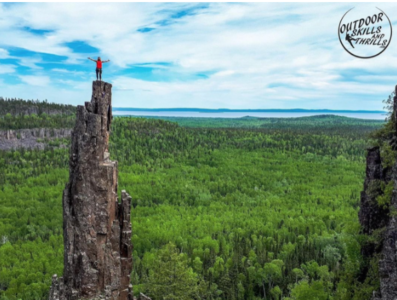 Get ready to experience Ontario's wild side with a twist at the Dorion Tower. This captivating tower offers a fresh spin on sightseeing. Imagine ascending to new heights and being greeted by jaw-dropping views that stretch as far as your imagination. It's like stepping into a real-life postcard, complete with lush forests, sparkling lakes, and the kind of tranquility that recharges your soul. The Dorion Tower isn't just a lookout point; it's your ticket to a one-of-a-kind adventure that'll have you saying, "Who knew Ontario could be this cool?" So grab your camera, channel your inner explorer, and prepare for a selfie session with nature like never before!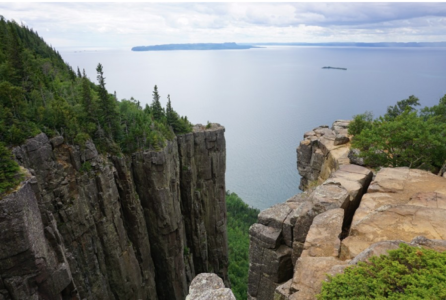 The Sleeping Giant, a prominent rock formation resembling a reclining figure, dominates the horizon of Thunder Bay. Sleeping Giant Provincial Park offers a range of activities from hiking to kayaking, and rewards visitors with panoramic views of Lake Superior from its lofty peaks. The park's unique geological features, diverse flora, and opportunities for wildlife sightings make it a hidden gem within Ontario's natural wonders.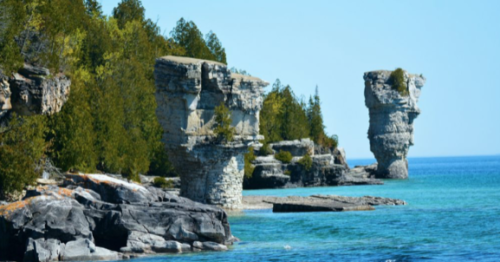 Situated within Fathom Five National Marine Park, Flowerpot Island is named after its distinctive flowerpot-shaped sea stacks that have been carved by centuries of erosion. These natural sculptures, along with its crystal-clear waters and underwater shipwrecks, make Flowerpot Island a hotspot for both terrestrial and aquatic exploration.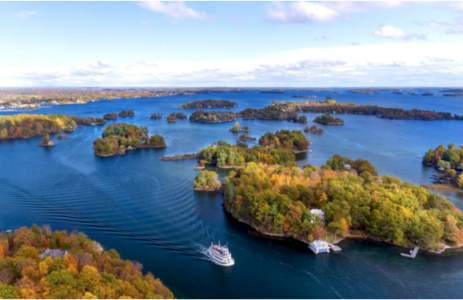 Ontario's Thousand Islands region, nestled between Canada and the United States, is a unique natural wonder consisting of over 1,800 picturesque islands in the St. Lawrence River. Cruising through these islands reveals a tapestry of lush landscapes, historic castles, and charming cottages. The blend of culture and nature in this region is truly enchanting, offering a serene escape for those looking to reconnect with both the water and the past.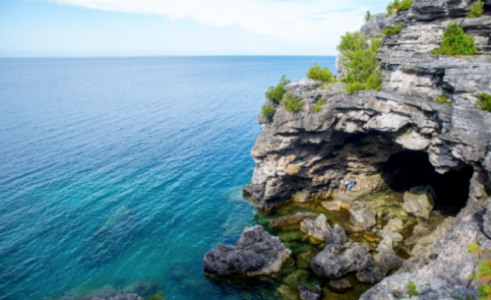 The rugged beauty of the Bruce Peninsula is a testament to the mesmerizing meeting point of land and water. With its turquoise waters and dramatic limestone cliffs, the Grotto within Bruce Peninsula National Park is a highlight that seems almost otherworldly. The underwater caves and crystal-clear waters create a surreal atmosphere that's perfect for swimming, snorkeling, and exploring the hidden wonders of the region.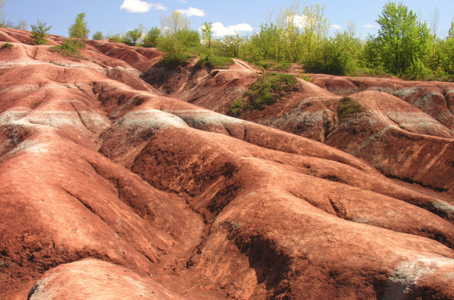 Nestled in the heart of Caledon, Ontario, the Cheltenham Badlands stand as a geological masterpiece that transports visitors to an otherworldly landscape. These iconic badlands, formed by the erosion of Queenston shale over thousands of years, unveil a mesmerizing palette of reds, oranges, and browns that ripple across the undulating terrain. The result is a captivating sight that resembles a Martian landscape, a stark contrast to the lush greenery typically associated with Ontario. This unique natural wonder invites curious souls to explore its rugged beauty, offering a glimpse into the intricate processes that shape our planet's surface over time. As you wander through the labyrinthine pathways, you'll find yourself humbled by the immense power of nature and the striking beauty it can conjure from the earth's very fabric.
Ontario's natural wonders are a reminder of the Earth's artistic prowess, where geological forces and ecological systems converge to create landscapes that are nothing short of magical!
Enjoy,
Natalie