Get lost in a corn maze in Ontario
By Natalie & Phil Friday, October 18, 2019
---
Thanksgiving is Oct 14 this year and we have lots to be thankful for. We also have lots of Ontario Thanksgiving activities to enjoy, such as making our way through a corn maze. Corn mazes (also known as maize mazes) are mazes cut out of a corn field. The stalks are so high that you can't see where the path goes so you have to twist and turn your way out. Fun when it is light out and super scary after dark, these mazes have become a much loved fall activity. Because Ontario grows a lot of corn, these mazes can be found all over the province. In addition, most of these farms have other activities to enjoy like pumpkin picking, wagon rides, ziplining and more!
Eastern/Ottawa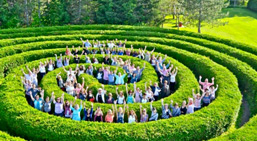 Saunder's Farm in Ottawa would be a great start if you are looking for a large collection of different kinds of mazes. They have both summer ones, like a spiral maze and musical maze, and some really, really scary ones that are open during "Haunting season"  Cricklewood Farm near Brighton has 2 corn mazes – one 6-acres and one 1-acre mini-maze. They also have a Monster Hunt, on the 1st weekend after Thanksgiving. Ouimet Farms, located in the heart of Vankleek Hill, claims to be Ontario's most A-maze-ing Corn maze! Their farm has so much to offer, you'll need a few hours to experience everything. Admission to the maze also includes wagon rides, jumping pillows, ziplines and more. Make sure to also check out the beautiful silo art!  Another great option, Maple Hill Urban Farms located in Ottawa's Greenbelt, will put you to the test with their 10 acre labyrinth consisting of 10 hidden stations that test your knowledge about indigenous people. Answer interesting questions about their history, culture, and knowledge within the maze.
Central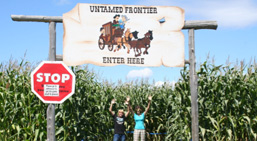 Rounds Ranch in Elmvale not only has Pony rides, animals, zip lines, waterslide and an awesome corn maze, they have lots of fun brain teasers along the maze. If you solve the puzzle, you get entered into a draw for a party!  Wagon Wheel Produce & Corn Maze in Simcoe has a 12 acre corn maze with a new pattern every year. They also have mini mazes, peddle tractors and plenty more family fun.
GTA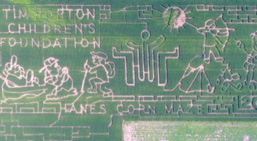 The GTA is covered in mazes. From Applewood Farm & Winery in Stouffville, to Cooper's CSA Farm & Maze, Zephyr, to Stonehaven Farms Market, Campbellville to Hanes Corn Maze & Farmland in Dundas, and Downey's Farm (Brampton), you can find amazing mazes from several acres, to Hanes' spectacular 20 acre maze and Downeys' 10km of trails. All have lots of farm fun to keep you entertained while you're there and most have fall festivals celebrating the harvest too!
SW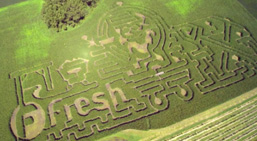 Kustermans Family Fun & Berry Farm in Mount Brydges has acres of outdoor fun in their 7.5 acres maze. Lots of games inside keep kids and adults entertained. Snyder's Family Farm -Bright, ON has a 5 acre maze filled with activities and an awesome lookout tower. You can also do it at night…BOO! Leaping Deer Adventure Farm and Market -Ingersoll, is Oxford County's largest corn maze at >10 acres and admission gives access to lots more too! Strom's Farm & Bakery, Guelph chooses a different organization to support annually & designs the maze to represent that organization & donates some of the admission money to them.
Whether you visit during the night or day, corn mazes are sure to be a hit for the whole family.  We hope you enjoy getting lost this fall!
Phil & Natalie
https://credit-n.ru/order/zaim-web-zaim.html займ старый осколзайм денег вологдавзять небольшой займ