Fun Fall Fairs in Ontario
By admin Tuesday, September 17, 2019
---
Fairs used to be only for Agricultural Society members as a way to share tips and info, but now, fairs are a great way for a town to let outsiders experience that "only in a small town" feeling. While there are some incredible fairs that take place in cities like Toronto, the vast majority are hosted in smaller locales, and are a great excuse to visit someplace new.
Central Ontario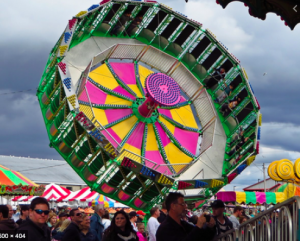 Central Ontario has lots of rural land and as such, is home to several very longstanding fairs.  Norwood Fall Fair – Oct 12-14 has been hosting fairs since 1868! They have live animal shows, midway rides, petting zoo, homecrafts, entertainment, tractor pull, and an antique car show.  Roseneath Fair is celebrating its 151st birthday, Oct 4-6, at the Roseneath Fairgrounds with Livestock/homecraft competitions, demo derby, and lots of other fun.
Eastern Ontario/Ottawa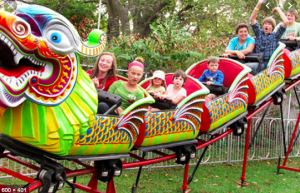 The Picton Fair is one of Ontario's oldest agricultural fairs- it has been around 184 years! Join then Sept 6-8 for good, old fashioned fun like a Demo Derby, Midway, Horse, Cow & Steer shows, Tractor & Horse pulls, and a lot more.  The Russell Fair, a relative newcomer at 161 years, runs today until Sept 8. It has fun for everyone including a quilt show, horse show, truck pull and loads of stuff for kids.  Carp Fair is known as the "best little fair in Canada". People come for the  extreme rides, challenging games, rodeo, derby, antiques and more.
GTA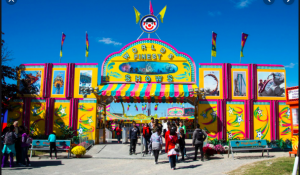 While we tend to think of Toronto as purely urban, it excels in the agricultural fair arena. Markham Fair – Oct 3-6, is actually Canada's Largest 4-day fair. Midway rides, monster trucks, demo derby, live bands, animal displays…we could go on!  Sunderland Fall Fair – Sept 10-11, has lots of activities too including Air Bounce, plus check out the Demo Derby, classic cars, cattle/horse shows & vendors.
SW Ontario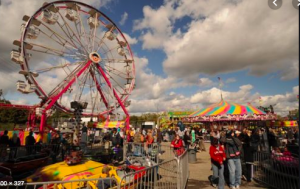 Southwestern Ontario is a big area and as such, has a lot of fairs. We've pulled out a few to get you started. Norfolk County Fair & Horse Show – Oct 8-14 is the 4th largest fair in Ontario and has loads of agricultural displays, competitions, midway rides, 5 nights of motor sports excitement, music & horse shows. Fergus Fall Fair – Sept 13-15 is known for its Truck/Tractor Pulls, Rides, Dogs, Horses, and other activities.  Ancaster Fair – Sept 19-22, has a Demolition derby, livestock shows, & midway. And Rockton World's Fair is one of the largest agricultural and livestock events in Canada. It celebrates 167 years Oct 10-14 (Thanksgiving Weekend) with a large Midway, Vendors, food, Livestock shows, Demo Derby and more!
Although Summer has come to an end, Fall is an equally beautiful time to be outdoors enjoying the fall colours and crisp fall air and why not do that at one of these amazing fairs.  Check out one near you or better yet plan a road trip!
Enjoy!
Natalie & Phil, Summer Fun Guide