10 Ontario Fall Fairs worth visiting this month
By Shari & Elisa Thursday, September 20, 2018
---
There are many fall fairs taking place around the province; they were started to discuss various concepts of agricultural improvement and would often share new seeds or techniques only with members of the Agricultural Society. The fall fair was a chance for the farmers to show off the fruits of their labour with competitions. With the advent of technology and communication, the fair isn't needed to share techniques anymore, but is still an opportunity for friendly competition, celebration and fun!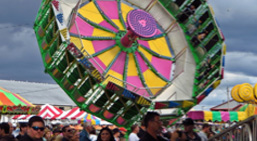 Central Ontario Fairs
Because of the rich agricultural land in Central Ontario, there are many towns in this region that have been celebrating for a long time! Roseneath Fair – Sept 28-30  – is celebrating a big birthday – its 150th! Join them for Livestock/homecraft competitions, demo derby, and lots more. Norwood Fall Fair – Oct 6-8 – is also celebrating 150 years with 3 days of great fun & entertainment including live animal shows, midway rides, kids' games, petting zoo, tractor pull, and antique car show.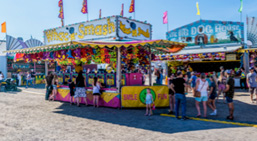 Fairs in Eastern Ontario & Ottawa
Carp Fair, "the best little fair in Canada", Sept 19-23 has great music, great shows (horse shows, President's Choice SuperDogs, and their very own Rodeo), a huge midway, petting zoo and more! Enjoy it and go home exhausted. Metcalfe Fair takes place September 27 – 30, and features Livestock and Horse Shows, Demo Derby, Step Dancing and Fiddling Competitions, Tractor Pull & Truck Pull, Classic Car and Hot Rod Show, Entertainment and Midway.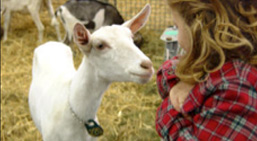 Southwestern Ontario Fairs
Ancaster Fair – Sept 20-23 – in Jerseyville, is a really old fair; it started 168 years ago and still offers fun for the whole family, with live entertainment nightly, demolition derby, livestock and equestrian shows, & midway rides. Norfolk County Fair & Horse Show – Oct 2-8, in Simcoe, is the 4th largest fair in Ontario. It has agricultural displays, competitions, midway, food, craft beer lounge, 5 nights of motor sports excitement,  concerts & horse shows.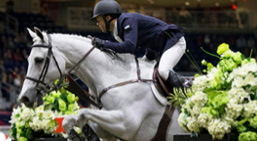 Fairs in the GTA
Royal Agricultural Winter Fair at Exhibition Place, Toronto, Nov 2-11 provides 10 Days of Farm Fresh Fun! Since the early 1900s, it has offered not just the typical awesome fair experience with animals, competitions and food, but also North America's #1 indoor equestrian event featuring Olympians and other top calibre riders and horses. The Royal isn't Toronto's only big fair…Markham Fair – Sept 27– 30 is Canada's largest 4-day fair and one of Canada's oldest country fairs (1844).  In addition to competitions, it also has horse/tractor pulls, demolition derby, midway, and more, and with >750 volunteers, Markham Fair is the largest community-based volunteer organization in Canada.
Fairs have been around since 1765 when the very first fair was held in the Town Of York (now part of Pennsylvania). It was a 2-day agricultural fair open to everyone.  The tradition of fairs grew to include World Fairs, rides, contests, cattle and horses in addition to markets. They are fun for all ages. Which one will YOU go to this year?