9 Ontario Resorts with Something Different
By Natalie & Phil Friday, May 4, 2018
---
9 Great Resorts in Ontario with Something Different.
Ontario has an incredibly wide range of accommodations on offer – from big resorts to small inns and everything in between. With all the wonderful things to do in the province, sometimes it makes sense to stop day-tripping and start immersing yourself in a region by staying a night, a weekend or even a week to really cover some territory. While Summer Fun Guide has loads of accommodations in every region, style and price range, we've highlighted just a few here that offer something a bit different.
RESORTS in CENTRAL ONTARIO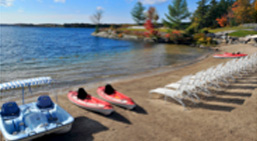 JW Marriott The Rosseau Muskoka Resort & Spa was named 1 of the 10 best resort views (Nat'l Geographic) & #6 of Conde Nast Top 20 Resorts Canada, so it has an international seal of approval. It is also kid-approved for its year-round indoor-outdoor pool. Adults like the spa and the proximity to artisans & gorgeous natural surroundings. Nottawasaga Resort, 45 mins N of Toronto is one of those resorts that you can go to and never leave the property! It has 45 holes of golf, 100 ft waterslide & indoor mini-golf. It also offers long weekend children's programs & of course, restaurants on site. Sherwood Inn, also in Muskoka, is a historic, quiet and romantic Inn with an on-site spa. Winner of the Wine Spectator award, it's a great place to bring your sweetie.
RESORTS in the GTA (in or near Toronto)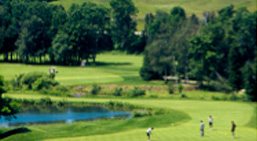 Heading to the GTA? Check out Hockley Valley Resort which is a four-Season resort in the Hills of Headwaters. In addition to the full-service spa, and championship 18-hole golf course, it also offers 15 scenic ski & snowboard runs in winter. Delta Hotels by Marriott Toronto East is just a short drive to downtown Toronto, and is a great place to bring the kids. Not only is it close to the Ontario Science Centre & Toronto Zoo, but it has a large indoor pool, a 110 ft. monster waterslide & Kids stay free!
RESORTS in OTTAWA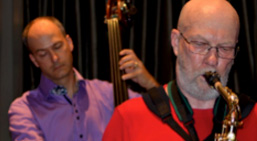 Ottawa is a wonderful place to go for a getaway – there is so much to see and do! Visit Brookstreet Hotel, Ottawa's leading 4-diamond hotel not only has golf, spa, indoor & outdoor pools, but it also has daily live jazz! Ask about their complimentary guest bikes too – Ottawa has loads of bike paths. Cartier Place Suite Hotel & Residences has a great downtown location close to the Rideau Canal and major sites, but what really sells it are the family suites with kitchens – it is so much better when you bring the kids to not have to sit in a restaurant for 3 meals a day!
RESORTS in SOUTHWESTERN ONTARIO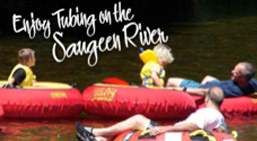 Cobble Beach Golf Resort in Kemble (near Owen Sound) is a 4 Season Waterfront Golf Resort on 574 acres. In addition to an 18 hole golf course, and full service inn & spa, it also has 18 km of groomed trails for hiking & snowshoeing. We've mostly talked about hotels, resorts and inns, but RVs are a great way to vacation. Saugeen Springs Tubing & R.V. Park in Hanover has great camping but if you don't have an RV, they have rental cabins & cottages too. Saugeen Springs also has a bonus selling point – It offers tubing on the Saugeen River (45 min & 2hr float options). It also has nature trails, beach, fish ponds & a petting zoo
The resorts highlighted here are truly just a sprinkling of what is available across Ontario. There are resorts in Algonquin Park that will take you on guided hikes or canoe trips, resorts in the Ottawa Valley that will take you white water rafting and resorts in Eastern Ontario that offer incredible experiences in the 1000 Islands. We're sorry that we have to leave out so many but we're also fortunate to live in a province that offers so much to all of us. Post your favourite resort on our Facebook Page, especially if we've missed including it.
Find more resorts, including Family Resorts in Ontario and Couples Resorts in Ontario