Explore Ontario's museums & galleries!
By Natalie & Phil Wednesday, February 21, 2018
---
Don't let the cold stop you from enjoying Ontario's museums & galleries!
Whether it's snowy and cold outside or just plain rainy and grey, you don't have to look far to find fun things to do and fascinating museums or historical sites to explore. Ontario has loads of them!
GTA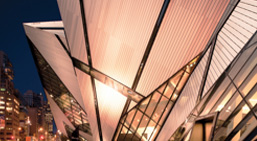 Many of the GTA museums and galleries are well-known (AGO, ROM, Bata Shoe Museum, Science Centre etc) and they are well-known for a reason – they're all outstanding. But there are some other places to visit that may be a little less well-known that you should put on your list. How about Peel Art Gallery), located in the historic Peel County Courthouse and Jail built in 1867? Or Hockey Hall of Fame to see the world's greatest collection of hockey artifacts. Or the Robert McLaughlin Gallery, which houses a collection of >4,500 works, plus 5 galleries of changing contemporary and historical exhibitions.
EASTERN ONTARIO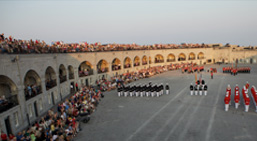 Because of the area's rich history, Eastern Ontario has a lot of museums to offer. If you are into military history, consider the National Air Force Museum of Canada, & the Military Communications and Electronics Museum and then visit to Fort Wellington or Fort Henry to see some of the military tools in action: explore an 1812-era gunboat wreck, participate in a military drill, and watch a cannon firing. Looking for something else? Try the Kingston Penitentiary Tour and go behind the walls of Canada's oldest & most notorious maximum security prison, a historical building & a national historic site, which predates confederation.
SOUTHWESTERN ONTARIO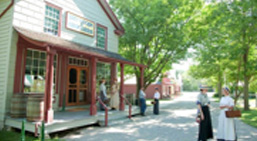 This is a big region with a lot of things to explore. For example, learn about Billy Bishop, the hero of the Great War at Owen Sound's museum in his name. Waterloo Region Museum is the largest community museum in the province, showcasing 12,000 years of Waterloo Region's story. The attached Doon Heritage Village doesn't open til May, but is also worth a visit.
OTTAWA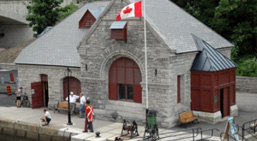 Ottawa is the home of most of Canada's National Museums and they are worth a visit for sure! Canada Museum of History, especially with the new Canadian History Hall, is outstanding, as is the National Gallery of Canada. But don't miss the Royal Canadian Mint with its collectible coins & Olympic medals, or Bytown Museum, housed in Ottawa's oldest stone building, or Watson's Mill, along the Rideau River (you can buy freshly stone-ground flour).
NIAGARA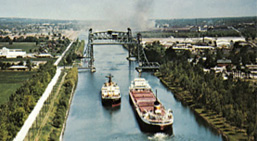 You can't visit the area without a visit to Fort George Historical site, the oldest military building in Ontario. You can even fire a musket here! But it is also cool to see The St Catharines Museum and Welland Canals Centre. It is really amazing to watch ships work their way through the canal and don't miss the museum's Underground Railroad exhibit. And the Niagara Railway Museum, housed in the former Canadian National Fort Erie diesel shop, preserves and promotes Niagara's railway heritage with trains, tools, signs and more.
CENTRAL/ NORTHERN REGIONS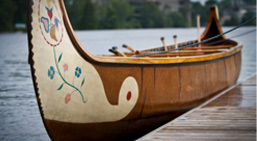 Central and Northern Ontario have a lot of unspoiled wilderness but there are definitely some museums worth visiting too. How about the Canadian Canoe Museum, which has the world's largest collection of canoes (Peterborough). Or Thunder Bay Art Gallery, which is the only public gallery between Sault St Marie and Winnipeg, and has excellent exhibitions, both contemporary and Indigenous. Or Fort St. Joseph National Historic Site, a symbol of the commercial and military alliance between the British and the First Nations peoples from the American Revolutionary War to the War of 1812.
Enjoy exploring all the fascinating historical sites, museums and galleries across Ontario!
Find more Things to do & Places to stay in Ontario.
Shari & Elisa, Publishers – Summer Fun Guide