SMALL TOWN CHARM: EXPLORING ONTARIO'S HIDDEN GEMS
By Natalie Tuesday, May 16, 2023
---
As the seasons change and the weather warms, it's time to embark on a delightful journey through the picturesque small towns that adorn the beautiful province of Ontario. From historic villages to scenic waterfronts, these charming destinations offer a tranquil escape from the hustle and bustle of city life. Join us as we explore the hidden gems of Ontario's small towns.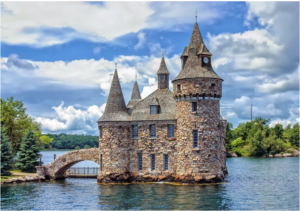 Nestled on the banks of the scenic St. Lawrence River, Gananoque in Ontario embodies the essence of small town charm. With its quaint streets, historic buildings, and friendly atmosphere, this picturesque town beckons visitors seeking an idyllic getaway. Explore the charming downtown area, filled with boutique shops, local eateries, and cozy cafes. Take a leisurely stroll along the waterfront, admire the river views, and perhaps embark on a scenic boat tour of the stunning Thousand Islands.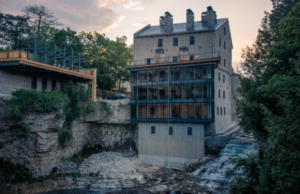 Tucked away along the banks of the Grand River, Elora is a postcard-perfect village filled with natural beauty and artistic flair. Marvel at the stunning Elora Gorge, a geological wonder featuring rugged cliffs and cascading waterfalls. Explore the charming streets adorned with boutique stores, galleries, and sunny patios. Elora also offers an exciting adventure for outdoor enthusiasts. Try tubing down the Elora Gorge, navigating the gentle rapids of the Grand River, surrounded by breathtaking limestone cliffs and lush greenery. Elora Quarry is another great opportunity to cool off and take a dip in the turquoise waters surrounded by limestone cliffs.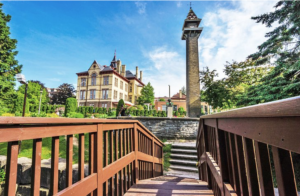 Renowned as the home of the internationally acclaimed Stratford Festival, this small town located on the picturesque banks of the Avon River is a cultural hub with a rich theatrical history. Immerse yourself in Shakespearean plays performed by world-class actors. Beyond the stage, discover Stratford's idyllic gardens, charming shops, and delectable culinary scene.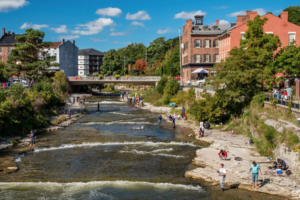 With its well-preserved heritage architecture and picturesque waterfront, Port Hope is a town brimming with old-world charm. Explore the historic downtown area, filled with boutique shops, antique stores, and art galleries. Don't miss a visit to the Capitol Theatre, an architectural gem hosting a variety of performances. A great time to visit is during the fish migration season when Port Hope comes alive attracting avid anglers and nature enthusiasts from far and wide to witness the spectacular sight of salmon and trout making their way upstream in the Ganaraska River. Experience the thrill of seeing these majestic fish leaping and swimming against the current, creating a captivating display of nature's power and resilience.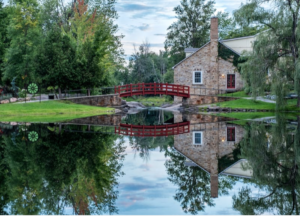 Nestled in the heart of Ontario's countryside, Perth exudes a captivating small town charm that lures visitors seeking a tranquil escape. With its well-preserved heritage architecture, tree-lined streets, and friendly atmosphere, Perth invites exploration and relaxation. Discover the town's historic charm as you wander through the picturesque downtown, lined with boutique shops, charming cafes, and inviting restaurants. Immerse yourself in the town's rich history by visiting heritage sites such as the Perth Museum and Stewart Park. Explore the nearby scenic trails, enjoy a leisurely picnic by the Tay River, or attend one of Perth's vibrant festivals. In Perth, small town charm meets warm hospitality, offering a perfect setting for a rejuvenating getaway in Ontario.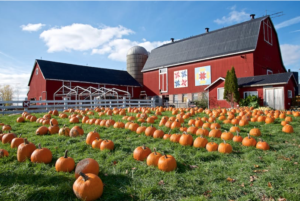 Located in the heart of Prince Edward County, Picton, exudes a small town charm that captivates visitors from near and far. With its quaint streets, charming boutiques, and historic architecture, this picturesque town offers a delightful escape from the bustle of city life. Explore the vibrant Main Street, lined with unique shops, art galleries, and cozy cafes. Immerse yourself in the local culture by visiting the historic Regent Theatre or sampling the region's renowned wines at the nearby wineries. Take a leisurely stroll along the scenic harbourfront, soak in the breathtaking views, or embark on a boat tour to discover the hidden gems of the surrounding area. Picton's small town charm, combined with its warm and welcoming community, creates a memorable experience for all who visit this enchanting corner of Ontario.
Pack your bags and embark on an unforgettable journey through Ontario's charming small towns. Each one has its own unique character, captivating history, and warm hospitality. Start exploring today and uncover the hidden treasures that await you in the heart of Ontario.
Happy travels!
Natalie