6 UNIQUE OFF-THE-BEATEN-PATH EXPERIENCES IN ONTARIO
By Natalie & Phil Friday, April 9, 2021
---
Ontario has it all; nature, specialized events, incredible food, and a deep history.  We know that Ontario's popular hot spots are always crowd pleasers, but what about the hidden gems just off the beaten path? With lockdowns going in and out of effect in various regions, you might be looking for something to do that isn't the norm.  This week, we are exploring 6 unique experiences that you may not have heard of yet, right here in Ontario. There is so much to discover so without further ado, check out our list!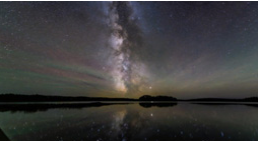 Along the Canadian Shield, close to the border of Minnesota lies the rugged Quetico Provincial Park.  While it's worth a visit just for the iconic natural beauty alone, there's something that makes this park really unique.  It's been designated by International Dark Sky Association as an International Dark Sky Park.  This means they've dedicated a significant portion of the park to be light pollution free for night sky gazing.  Visitors can look up at the starry northern Ontario sky and see what millions of people from past eras saw.  This definitely makes for an incredibly awe-inspiring experience that truly can only be had at very few locations in Ontario!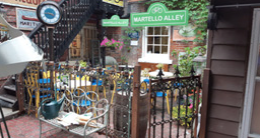 If you're in Kingston, it's definitely worth a visit to one of the most unique alleys in Ontario.  Martello Alley has been painted and decorated to look and feel like La Rue du Trésor in Québec city.  Local artist David Dosset has painted cobblestone and brick onto the existing alleyway in this imaginative art space.  Not only does it create an immersive experience, but you can also purchase gorgeous art and prints.  This is definitely a unique gem to behold hidden within Kingston.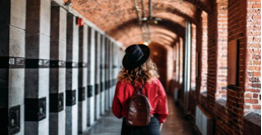 We're sure you never intended to spend a night in jail, but now you can – minus the crime.   Hostel International has a hostel in Ottawa within the 150-year-old former jail walls.  It is even rumoured to be haunted.  Sleep alone in the solitary confinement cell or get a room within the stone walls and iron bars.  The building itself is absolutely beautiful so if your heart isn't up to staying the night, why not organize a tour of death row for your group.  Now when you play never-have-I-ever with your friends, you can say you've been to jail.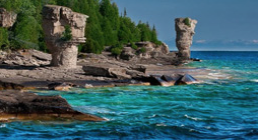 Flowerpot Island is a 2KM island located in Georgian Bay's Fathom Five National Marine Park.  This off-the-beaten-path destination (literally – it can only be reached by boat) is open May-October, weather permitting.  While you're on the island there's plenty to do.  Check out the 12,000-year-old caves, hike, have a picnic while taking in the incredibly clear blue water, or snorkel to explore the underwater rocks and cliffs.  There's even a lighthouse on the island.  You can camp overnight or opt to do a day trip to Flowerpot Island.  You'll feel like you're in the Mediterranean without being far from home!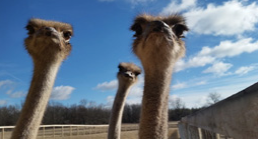 If you're looking for a farm with a twist, head out to Ostrich Land in Lincoln, Ontario.  Get up close and personal with the big birds as this sustainable farm where you can meet the chicks and see 3 species of Ostriches.  These birds are a rare sight and at Ostrich Land you can even touch and feed them.  Facilities include a picnic area, playground, snack bar, smart garden, and souvenir shop.  Make sure to book your visit in advance.  We dare you to look at these silly faces and NOT smile.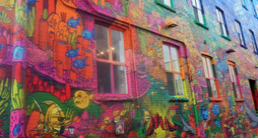 Treat yourself to a feast for your eyes on a walk in this colourful alley with a just-as-colourful history.  Graffiti Alley was formerly the home of unsanctioned graffiti until the Queen West Business Improvement Association fought to have this alley designated as an area of municipal significance.  The alleyway runs on Rush Lane along 3 city blocks.  Check out Toronto's vibrant street art scene and culturally significant murals.  If you don't know where to look, you might pass right by it making this one of Toronto's coolest hidden gems.
There is definitely no shortage of unique and interesting things to do in Ontario while you plan your staycation this year.  These are just a few of many new experiences that await you this summer!
Natalie & Phil