FUN THINGS TO DO THIS SUMMER IN ONTARIO
By Natalie Thursday, May 26, 2022
---
Make this summer one to remember! Ontario is filled with so many great places to explore, unique accommodations and experiences and we are your go to directory to find great things to do in every region! This is the first summer in a couple of years where everything is open, so take advantage of it. We've put together some fun ideas of things to do this summer that will suit everyone's tastes. Whether you're looking for a solo adventure, day plans for your family or an exciting date idea, here are some ideas to check out!
Tubing & River Rafting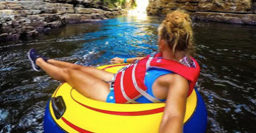 In Saugeen Shores, grab your bathing suit and head to Saugeen Springs RV Park for some river tubing fun! Choose from a shorter run of 45 minutes or a longer 2 hour run where you'll get to float on the river with your family and friends! In Kitchener, head to Canoeing the Grand to rent canoes, kayaks, tubes and river rafts to paddle or tube down the Grand River! They even provide shuttle services at several drop off points.  In Barry's Bay just east of Algonquin Park, prepare for adventure with Madawaska Rafting. Go whitewater rafting on the Madawaska River for 5km of tumbling whitewater. Choose from family rafting, built for up to 9 people or adventure rafting in a smaller 5-person raft. In Foresters Falls, go rafting at Owl Rafting for a one of a kind experience! With low, medium and high intensity options, there is a rafting experience for all river rafting skill levels.
Boating Excursions & Cruises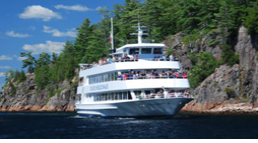 If you're an adventure seeker and love boats, Island Queen Cruises are for you! Take a two-hour morning cruise through the inner islands of Big Sound and the Hole in the Wall, or a three-hour afternoon cruise of the famous 30,000 islands in Georgian Bay, or the Islander Adventure Tour to explore Huckleberry Island. In Muskoka, hop aboard Sunset Cruises to cruise the three Muskoka Lakes! You'll get to explore the Canadian Shield Vista, see stunning Cottages, and explore the beauty and history of Lake Muskoka on the restored last working supply boat that sailed on the Muskoka Lakes.  Explore the 1000 Islands onboard 1000 Islands Rockport Cruises that will take you through the heart of the 1000 Islands. Cruise through the blue waters to see incredible views of the islands, the Canadian Palisades, Boldt Castle, Zavikon Island and Millionaire's Row. Bord a Classic Riverboat to explore the St. Lawrence River, the Ottawa Rivers and the 1000 Islands on St. Lawrence Cruise Lines. With departure locations in Kingston, Ottawa and Quebec City, you can choose the length of cruise and location to tailor a cruise to exactly how much you'd like to explore!
Wineries & Microbreweries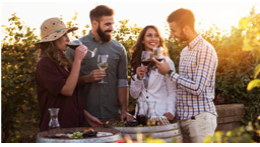 In Caledon, sample some delicious Cider at the Spirit Tree Estate Cidery! This beautiful location pairs cider and tasty food together for a unique experience.  This year, the Cidery is welcoming back Cider Tours with a "behind the scenes" look at how Cider is made at Spirit Tree while tasting three popular ciders. In La Salette in Norfolk County, experience Ontario's first Brewery Farm, Ramblin' Road Brewery Farm. Try all different kinds of hand-crafted beer on this working farm with growing crops and a hop garden. In Picton, sample wine from one of Ontario's oldest wineries, Black Prince Winery. The winery is set on a 50-acre estate with 10-acres of that being the vineyard. Sample Chardonnay, Pinot Gris, Cabernet Franc, Merlot and some hybrids. Head to Ontario's Wine Country, Niagara, for delicious wine from Hernder Estates Winery with over 30 years in the winemaking business. Try flights of VQA wines, Icewines, & fruit wines.
Fishing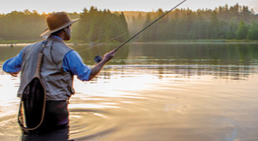 Looking to go fishing this summer? Book with U Catch 'Em Charters in Meaford where you will  board a yacht to go fishing for Salmon, Lake Trout, Rainbow Trout and Brown Trout. No experience is necessary, and all fishing gear is provided.  On Lake Huron, visit Eco Adventure Trips for family friendly excursions for all ages. Take a guided fishing trip around the North Channel with options of a half day charter or a full day! In Almaguin Highlands, book a stay or visit for the day at Ahmic Lake Resort. This all-season resort has excellent fishing on the lakes and rivers in the area where you can catch northern pike, bass, pickerel and more angler fish. Bring our own boat, or rent one!
Animal Experiences & Zoos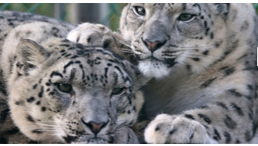 In Orono, see and experience animals in the wild at Jungle Cat World. Get up close with leopards, tigers, lions, cougars, lemurs, birds and more in their natural habitat at this wildlife park! In Caledonia, go to Killman Zooto explore over 33-acres of land filled with more than 30 species of animals and 7 acres of walking trails while you gaze at animals in their natural habitat. Get to see one of the largest Big Cat collections in Ontario featuring jaguars, cougars and tigers plus smaller cats and all different birds! Have you ever fed an Ostrich? Book tickets for Ostrich Land Ontario for where you'll get to feed Ostriches, learn about the birds, play games, take a boat tour and a tractor tour! In Brantford, plan a day adventure at Brantford Twin Valley Zoo to play on and explore a 25-acre wildlife park with over 80 species of animals. See primates, all different birds, wolves, tigers, lions and more while learning about these animals.
Water Parks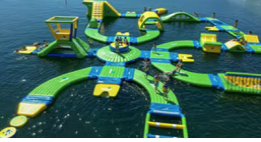 In London, get ready for 7 waterslides and a new splash pad for tons of water-filled fun at East Park. Dry off and go go-karting, try indoor rock climbing, batting cages, bumper cars, and indoor mini golf. In Barrie, the large downtown waterfront has one of Ontario's largest in-water playgrounds! Splash ON is your chance to try an obstacle course in the water with climbing walls, slides, swings, trampolines, monkey bars and more. If you're in the Hamilton area, have some in-water fun at FunSplash Sports Park. Suitable for kids 6+, climb, bounce and swing around this course while having lots of water fun. In Brampton, grab tickets for Wet N Wild Toronto, 45 acre water park with tons of different water slides, splash pads, tubing and lazy rivers! With so much to do, you'll need a full day to try all the water rides!
With so much to do this summer it was impossible to fit it all in one blog. For more ideas of things to do including festivals, casinos and more scroll through our website which includes summer fun in all 7 regions and 18 categories to choose from!
All the best for a fun and healthy summer!
Natalie & Phil