Things to do this Winter in Ontario during COVID
By admin Friday, February 5, 2021
---
Happy New Year! With a new year beckons a new season and while it may look different this year, it's the prime opportunity to get outside and discover the multitude of safe activities our vast province has to offer. Although we have summer in our name, Summer Fun Guide online directory is used all year-round and this winter with the current restrictions on Ontario Tourism we wanted to provide an opportunity for businesses to get as much targeted extra exposure during this challenging time and for the public to get access to Winter Fun that is open and safe, right now.  This pandemic does not restrict us from continuing to have fun while staying safe and that's why we are adding a new category to our website " Winter Fun". Check out the "Winter Fun" section right here on the website and search for a specific region from the  drop-down menu. See our 6 top picks for Winer Fun below!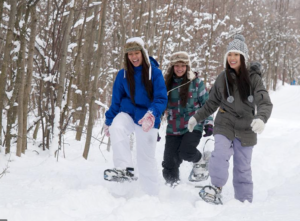 Though you can't actually go into the caves until the spring season, this company is set up for a variety of adventures you can do throughout the winter along the mountaintop of the Niagara Escarpment. Glide along 27km of trails on cross country skis, hike by snowshoe on a 12km trail through the 100-foot-tall hardwood trees or get that photo op along Southern Ontario's longest Suspension Footbridge! Make sure to get in those animal sightings- whether it's through wooden animal carvings or spotting them in the wild. Winter owls, deer and rabbits are nestled in the foothills here!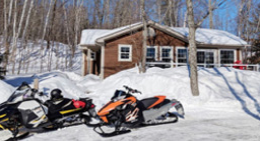 If you're looking to get away for the winter, Blue Water Acres is a good option; its luxury cottages are situated along the shores of the Lake of Bays and your cottage will be a cozy sanctuary after a day in the winter wonderland of Muskoka. Activities on offer include skating, tubing, ice fishing and snowshoeing, right at the resort!  Nearby, you'll be able to find snowboarding, skiing, dog sledding, snowmobiling, and sleigh rides. Perfect for the whole family, there's lots to do at this cottage resort!
f you're looking for a different activity for the winter, consider horseback riding. Head up to the tranquil forest of Pleasure Valley in Uxbridge and get away from the hustle and bustle of daily life on a magical horseback ride through a winter wonderland. You can book a solo trail ride or rides for two in addition to lessons. All levels are welcome.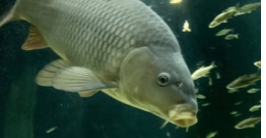 Located in the Brockville, Aquarium is an interactive science and education museum located in and a must-see for the whole family. This discovery centre has interactive, hands-on experiences and exhibits year-round! Check out a reconstructed 18th century warship, or visit its land and aquatic critters. Aquatarium is currently closed but plans to reopen Jan 23rd so check their website for updates!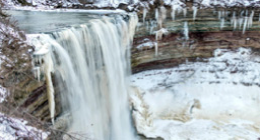 Check out over 41 beautiful conservation areas including Ball's Falls, Binbrook, Long Beach & Chippawa Creek. From there, in the winter, there's an opportunity to hike the beautiful trails, go cross country skiing, bird watching, nature photography and even geocaching! If you get lucky, you might even see the spectacle of frozen waterfalls in the winter! Be sure to also purchase the 2021 NaturePlus Pass for unlimited access to all conservation areas including the four flagship properties where admission rate applies. This is fantastic value for regular park visitors!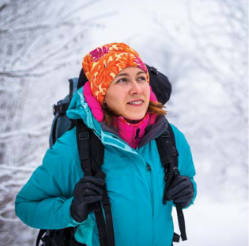 Middlesex has a variety of parks and trails that you can discover throughout the winter. Check their extensive trails guide here. Explore the nature trails of the 800 hectare Parkhill Conservation Area where you can go hiking, snowmobiling and tobogganing. 32 km west of London, Longwoods Road Conservation Areais a network of 155 acres of Carolinian forests, ravines, meadows, and wetlands. In addition to skiing, hiking, snowshoeing, and epic bird watching you can visit the Ska-Nah-Doht Village featuring longhouses, a palisade maze, and exhibits featuring the archaeology and Traditional Aboriginal knowledge passed on by local First Nations. When able, the Thames Valley Trail Association (TVTA) leads 5 or more walks and hikes a week in London, Ontario and its surrounding areas. Check out their Meetup Site which you can find here.
Please remember to do your part by following public health advice and checking the most up to date COVID- 19 information. Be safe and have fun!
Natalie & Phil