THE BEST ONTARIO WINERIES TO VISIT IN SUMMER 2022
By Natalie & Phil Tuesday, July 19, 2022
---
Make your next Summer road trip destination a winery!  Ontario is home to tons of incredible wineries all over the province, each with a unique taste and wine selection.  Take a bicycle ride in Niagara while you cycle to different wineries and taste delicious wine.  Take a drive through picturesque Prince Edward County along the shores of Lake Ontario and visit unique wineries with different wines to sample. Whether you like white wine, red wine, rose or even ice wine, wineries across the province showcase a variety of Canada's best wines. We've pulled together some great wineries you should visit this summer in different regions of Ontario (yes, there's more wine areas than you think!). If you're looking for even more great wineries (and breweries) in Ontario to visit, check out our website for a full list by region.
Southwestern Ontario Wineries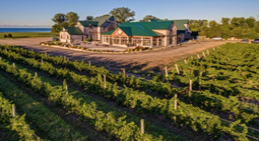 Take a drive to Lambton County to visit a sustainable estate winery and vineyard, Alton Farms Estate Winery. Since 2005, this winery has been hand-crafting all wines using only sustainable methods and practices to produce a variety of wines including Cabernet Sauvignon, Riesling, Frontenac, Baco Noir and many more. Continue to Grand Bend to visit Dark Horse Estate Winery where you'll get to sample four different wines, three pre-selected and one of your choice. Explore the beautiful 85-acre vineyard and property for stunning views (especially at sunset!). In Harrow, stop in at Muscedere Vineyards for some wood fired pizza and sample some homemade wine. Muscedere Vineyards features premium wine tastings of their small batch, hand-harvested wine in Merlot, Cabernet Sauvignon, Cabernet Franc, Vidal Blanc and many more.  If you're a beach lover, this next winery in Harrow is for you! Sprucewood Shores Estate Winery is Ontario's only beachfront winery and has been named one of the top ten wineries in Canada to visit. Sample wine by wine flights from the Hawk's Flight Reserve Series, Classic Series, and Life's a Beach Series.
GTA & Central Ontario Wineries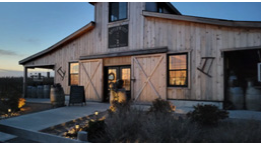 Sunderland, Ontario is home to Applewood Farm Winery who specializes in fruit wines.  These delicious wines are made from fruit grown and harvested on the farm. Visit to taste fruit wines made from different types of apples, strawberries, rhubarb and more! Take a quick drive out of Toronto to Stouffville to sample full-bodied reds, easy-drinking whites and ice wine at Gallucci Winery. This family run and operated winery offers wine flights to sample the wine as well as tours of the winery!  In Newmarket, visit Holland Marsh Winery for fantastic views of the beautiful property while you sample delicious wine. The winery was founded in 2008 and sits on 22 acres of unique, pristine land. Taste select and reserve wines in white, red and rose. In the Blue Mountains, sample wine while getting great views of the mountains at Georgian Hills Vineyards. Wines made here are special as the grapes are grown in a microclimate – the Georgian Bay area is cooler than Niagara, has a northern latitude and a higher altitude with a lake effect. Sample award winning wines like crisp whites, flavourful reds, rose and more! Drive a little bit further north in to Bala, in Muskoka to taste the unique cranberry wines made at Johnston's Cranberry Marsh & Muskoka Lakes Winery. See the cranberries being harvested right in front of you while you sample cranberry wine, cranberry blueberry wine, white cranberry wine and more!
Eastern Ontario Wineries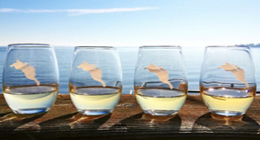 Black Prince Winery is a great road trip destination if you're looking to sample wine, eat some wood fired pizza and try barrel aged wine vinegars, fruit vinegars and reductions. Located in Picton, stop in to sample their wide selection of wines or make your own wine in their facilities! Next, stop, Waupoos Estates Winery, features dry and semi dry whites, oaked reds, and Baco Noir. Waupoos Estates Winery is Prince Edwards County's first Winery and restaurant location, featuring tons of wines to sample and a farm to table restaurant, all sourced from their farm! Next, drive to Wellington to sample wine at Rosehall Run Vineyards & Winery which features a Pinot Noir, Chardonnay and a vintage dated estate grown sparkling wine, among many others. Sample the delicious wine in the tasting room, outdoor picnic style or on the deck for the best views of the vineyard. In Hiller you'll find more wineries and you'll want to try the one-of-a kind low-intervention wine at Trail Estate Winery.  These wines are made from fruit from Prince Edward County and around Lake Ontario only.  While you're there, make sure to try their Orange Wines!
Niagara Region Wineries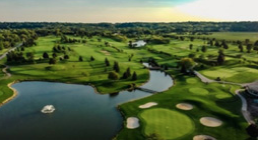 In the Niagara Region, explore some of the countries' most famous wineries and learn how wine is made in each winery.  Greenlane Estate Winery located in Vineland, produces sophisticated wines in sparkling, whites, rose and reds in a vast variety to sample.  In St. Catherines, sample hand-crafted white wines, red wines and dessert wines at Rockway Vineyards. This unique spot is the only vineyard in Ontario with a golf course as well. Try all different wines and play on the 18-hole championship golf course! Drive or cycle around Niagara-on-the-lake and stop at Pillitteri Estates Winery that has been running since 1948! Pillitteri Estates Winery produces wine only from locally grown grapes and has a fruit market and farm on site. This top destination is also known for its one of a kind barrel cellar, vineyard and winemaking facility. Continue through Niagara-on-the-lake and try Organic Wine from Ontario's first certified organic winery, Frog Pond Farm Organic Winery. Sample organic white, red, ice and speciality wines all made through sustainable practices.
Natalie & Phil