Must see & do in Toronto this summer!
By Natalie & Phil Wednesday, August 29, 2018
---
Ever wonder why Toronto is called the 6ix? It seems to be because Toronto rapper, Drake, named his album Views from the 6, referring to his hometown of Toronto (see his explanation: https://youtu.be/pjMLvHQJU40). Toronto has had many other names since a French priest first put it on the map in the 1600s with the name 'lac de Taranteau'. Some of these include: Hogtown (due to the large meat packing industry), Toronto the Good (Toronto had a strict moral code in the 19th century), Muddy York (before streets were paved, rain turned dirt roads into mud), Hollywood North (film industry), T.O. or T-dot (short form of Toronto, Ontario), and The 416 (Toronto's original telephone area code). Whatever you want to call it, it is a great city, with so much fun stuff to do!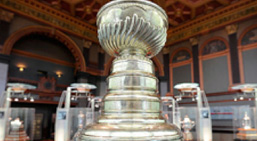 Attractions in Toronto
Toronto attractions are among the best in the world and in many cases, are the only of their kind in the world! Bata Shoe Museum has an international collection of 14,000 shoes, both old and new. See the Stanley Cup at the Hockey Hall of Fame (also has the world's greatest collection of hockey artifacts). Peruse the 6 million objects in the ROM's galleries. And the Ontario Science Centre offers hands-on experiences and engagement with science for all ages with very cool changing exhibits, speakers and IMAX theatre shows. Tall Ship Kajama lets you cruise Lake Ontario's waters aboard a traditional 165-ft, 3-masted Schooner. The AGO has >90,000 works of art including some of Group of Seven's signature works.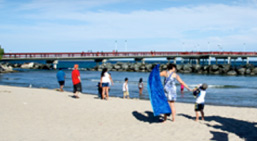 Parks & Beaches & Gardens in Toronto
One cool thing about Toronto is that for a very cosmopolitan city, it has some pretty incredible parks, beaches and gardens, right in the city.  Toronto has several beaches – each a bit different. Check out a few and find your fave! Ontario also has one of the most extensive trail systems in the world and many are easily accessible from and within Toronto. Get out and hike or bike as many as you can! There are also many conservation areas to visit year round including Kortright Centre for Conservation and the rest of the Toronto Region Conservation Areas. There's even a service called ParkBus, which connects people with nature by operating accessible bus services to National & Provincial Parks from major cities. And don't forget about gardens. From Toronto's Allan Gardens Victorian Greenhouses, to Edwards Gardens to Burlington's Royal Botanical Gardens to Franklin Children's Garden on Toronto Island, Toronto's gardens are spectacular!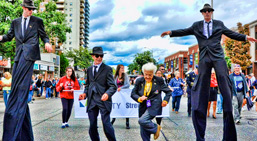 Festivals in Toronto
The GTA has festivals and events every week, year round, and sometimes lots of them! While you can find a huge range in our event listings and on our event calendar, we've highlighted a couple of them that are coming up soon. Tim Hortons Southside Shuffle Blues & Jazz Festival – Sept 7-9, 2018  is Mississauga's musical Mardi Gras, & has a wide range of Canadian & US artists. Veg Food Fest – Sept 7-9, 2018 is the largest event of its kind in North America & has food you never thought could be vegan. The Word On The Street – Sept 23, is Canada's largest book and magazine festival. Cabbagetown Festival is Sept 6-10 and festivities include: a Kids' Zone, Riverdale Farm Fall Festival, live music, & even a free walking tour of historic Cabbagetown.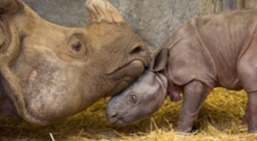 Animals & Zoos in Toronto
Got a thing for furry, 4-legged or fishy things? Toronto has all kinds of animals to visit.  Toronto Zoo is Canada's premier zoo with over 450 species & 5000 animals, and it is HUGE and awesome, but it isn't the only place to see animals in the GTA. Jungle Cat World Zoological Park just E of Toronto, is a Wildlife Park with >60 species including Tigers, Wolves, Lemurs, and more.  Oshawa Zoo and Fun Farm has both exotic & domestic animals, as does Killman Zoo. Reptilia Zoo and Education Facility is Canada's largest indoor reptile zoo with 400+ reptiles & amphibians and incredible live shows. Have you ever wanted to Fly a Bird of Prey? Learn how to do it by yourself and watch incredible flight demonstrations. And don't forget about Ripleys Aquarium which has over 16,000 aquatic animals plus North America's longest underwater viewing tunnel.
Whether you are visiting Canada's largest city or you live in it – there are plenty of things to do and places to explore! Have fun.
For more things to do & places to stay in Ontario, see Summer Fun Guide.
Follow my blog with Bloglovin
Shari & Elisa, Publishers – Summer Fun Guide