Fun things to do in Ottawa
By Natalie & Phil Monday, July 23, 2018
---
Explore Ottawa this summer
The nice thing about our nation's capital is that it is big enough to have loads of things to do, and small enough that you can do A LOT, even in a short visit! It also has a great mix of outdoor fun, outstanding national museums and amazing festivals and events so no matter what you like, you'll find lots of things to do in Ottawa!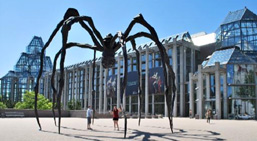 Museums & Galleries in Ottawa
Let's face it…you can't talk about Ottawa without at least mentioning the incredible museums that dot the city. There is even a National Museums Passport which includes entrance to 7 different museums for $35: Canada Agriculture and Food Museum, Canada Aviation and Space Museum, Canada Science and Technology Museum, Canadian Museum of History, Canadian Museum of Nature, Canadian War Museum, National Gallery of Canada. It's a great deal as you are probably going to want to see all of them! But don't forget, there are others too: Diefenbunker: Canada's Cold War Museum is a once-secret bunker built to protect government from nuclear attack. Rideau Hall offers tours and also, in summer, don't miss the Relief of the Sentries.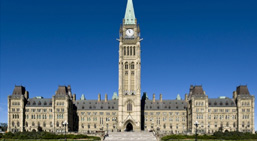 Attractions in Ottawa
Once you've knocked off the museums, you can move onto some other things to do. Want to see a different side of Ottawa? How about taking a Haunted Walk of Ottawa tour. You will not believe the ghostly stories! And speaking of tours…Ottawa is the seat of government and it behooves you to consider a Parliament of Canada Tour to discover the history, functions, and art of Canada's Parliament. Royal Canadian Mint Tours are a cool option too. See some of the world's most stunning collectible coins & Olympic medals in this behind the scenes tour.  And once the touring is done for the day, how about a stop at Rideau-Carleton Raceway Casino? In addition to the slots and live table games, there is also live harness racing and great eats!
Events in Ottawa
Ottawa has a wide range of events, year round. However, we'll mention a few in a bunch of different categories, just to give you a taste of the range. TD Ottawa Jazz Festival – June 21-July 1 is an outdoor & indoor concert-going experience. 21st Annual Almonte Celtfest – July 6-8 showcases Celtic entertainment, in the natural amphitheater of Gemmill Park. Wendover Western Festival – July 10-15 is a full week of country music. Sound and Light Show – "Northern Lights"  – July 9-Sept 3 is a free, bilingual, multi-media, nightly show on Parliament Hill celebrating Canada's history. Navan Fair – Aug 9-12 has been showcasing agricultural excellence in the Ottawa Valley since 1946 with live entertainment and more.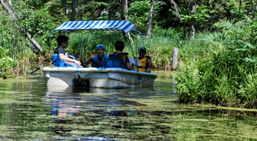 Outdoor Fun activities in Ottawa
Even with all of Ottawa's culture, it is really outdoorsy. The green space and great trail system combined with the Canal right in the downtown area means that outdoor activities are easily accessible. Canada's Capital Greenbelt has 150 kilometres of trails for hiking, biking, picnicking and more. Eco-Odyssée, is 30 mins from Ottawa, and lets you paddle a boat through an amazing water maze. Papanack Park Zoo, just E of Ottawa, has all kinds of exotic animals & birds. Ask about their Night/Senior Safaris too! Parc Omega is 1 hr from Ottawa and you can drive through a Canadian safari, in your own backyard! Le Boat recently opened its first Canadian destination on the Rideau Canal. You rent a boat, get lessons on how to drive it, then cruise the waterways & explore. Only an hour west of Ottawa, there are rafting adventure options for the whole family. Some of them include RiverRun Rafting, Wilderness Tours & Madawaska Family Rafting.
Whether you're interested in history, nature, thrills or culture, Ottawa has something for you. And don't miss the Free sound & light show on Parliament Hill every night. It's very entertaining for all ages and worth seeing!
Enjoy all that Ottawa has to offer. We are proud to be Canadian and fortunate to be living in the best country on earth 🙂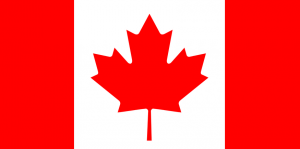 Shari & Elisa, Publishers – Summer Fun Guide