Attention Foodies: Ontario markets, food fests, food trails & more!
By Tuesday, August 14, 2018
---
By the time August rolls around, everything is growing and lush and farms and markets are offering the most delicious fruits and veggies. Everything tastes better with a little dash of August sunshine. There are food festivals too or you can even take a food tour. While there are some markets below, you can see others here.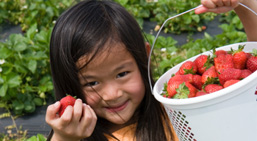 Ontario Farmers' Markets
When you visit an Ontario Market, you can meet the people who grow your food, which somehow makes it taste better. Kingston Public Market is Ontario's oldest market (Est. 1801)- open Tues, Thurs & Sat, 9-6. Aurora Farmers' Market & Artisan Fair has farm produce, baked goods etc, but also has artisan crafts: Saturdays 8-1. Josephines Vegetables in Greater Sudbury is open 9-8, 7days/wk, grows 65 veggies and has never used herbicides. St. Jacobs Farmers' Market & Flea Market is Canada's largest year-round farmers' market: Thurs & Sat yr round + Tues in summer. Cambridge Farmers' Market is ranked as 1 of the top 10 markets in the country & is a true Farmers' Market. Events year-round too! Meet knowledgeable vendors at the Kitchener Market Farmers' Market, (Est. 1873) Sat 7-2, yr rd. Stop in at their International food Tues-Fri, 8-3 and Saturday during Mkt hours. Burl's Creek OK Friday Market in Oro-Medonte is a farmer's market with a restored 1930's barn as a backdrop and musicians playing weekly.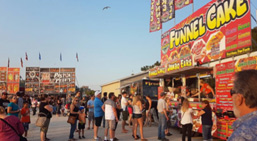 Food Festivals
Many food festivals specialize in one food or one kind of food, but all are worth bringing your appetite to! Tecumseh Corn Festival – Aug 24-26, has the best corn on the cob you'll ever eat.  It also has carnival rides, a classic car show and more. Mississauga ITALFEST – Aug 17-18, has culinary experts in Italian cuisine, cooking demonstrations, pasta eating contests, music, crafts & some incredible samplings! OFG Ontario Ribfest Tour has August events in Wasaga, & Haliburton, as well as a Ribfest and Music festival in Owen Sound in September. Help them raise funds for communities and fill your tummy too! Verona Lions Club Garlic Festival, Sept 1 has local garlic, food, live music & over 60 vendors. You might need a mint after though!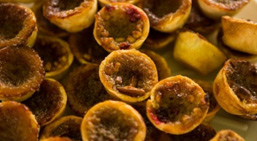 Ontario Food Tours & Trails
What could be better than getting in your car and going from place to place, tasting something you love? Like butter tarts! Butter Tarts & Buggies in N Wellington & S Grey combines all things butter tart with Mennonite Culture including a Buggy Ride & more. Apple pie may be seen as all-American, but Europeans started the apple packing industry in Southern Georgian Bay in 1840 & the apples are second to none. Apple Pie Trail includes 40 stops in Southern Georgian Bay and the pies ROCK!  Savour Elgin Culinary Trail is a self guided Sip, Savour and Stroll tour through Elgin Region celebrating local food, wine, and agri-tourism. There is a map on their site and some delish recipes! Summer.. Sunshine… Ice Cream – three things that totally go together that you can find on the Huron-Kinloss Ice Cream Trail, a fun-filled photo scavenger hunt that visits 9 ice cream stops as well as beaches, trails and parks.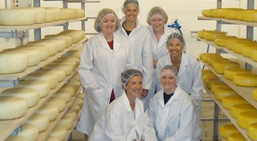 Artisanal Foods
Small batch products, made lovingly by the producers, are so good. Sometimes whole families are involved and you can definitely taste the care in the products. Cheese is one thing that Ontario seems to be doing particularly well, made from Cow, goat and buffalo milk who graze on local Ontario farmland. Black River Cheese Company has been making specialty cheeses in PEC for over 100 years (they also have an ice cream bar). Fifth Town Artisan Cheese in Picton produces local artisanal cheeses on-site with local Goat & Buffalo milk and focuses on slow food and small scale dairying. Ask about their tutored wine and cheese tastings. Gunn's Hill Artisan Cheese, in Woodstock, is a 3rd generation dairy farm where you can tour the farm or even be a cheesemaker for the day!
You don't have to be hungry to explore Ontario's fabulous gastronomic fares.
For more things to do & places to stay in Ontario, see Summer Fun Guide.
Enjoy!
Shari & Elisa, Publisher – Summer Fun Guide
https://credit-n.ru/informacija/informacija-dlja-vkladchikov/bezopasnoe-ispolzovanie-bankovskih-kart-2.html