Things to do on a long weekend in Ontario
By Natalie & Phil Tuesday, May 21, 2019
---
Don't you just love long weekends? We don't get nearly enough long weekends, so take advantage and do something that you don't have time or opportunity to do on a regular 2 day weekend. Some ideas are below, but visit Summer Fun Guide online for more.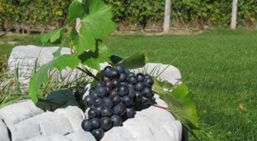 Visit wineries and more in PEC
Prince Edward County is HOT. It has great hotels and inns & an award winning wine region that has 45 different wineries including Waupoos Estates Winery – the oldest winery in PEC –  plus cider companies – to enjoy. It also has lots of other things to do like visiting the Regent Theatre, a still intact Edwardian opera house, playing at Sandbanks Provincial Park on the largest freshwater sand dunes in the world, learning at 5 County Museums and tasting delicious cheeses at Fifth Town Artisan Cheese. Its proximity to a bunch of big Ontario cities makes it an easy day trip or overnight getaway from a lot of places.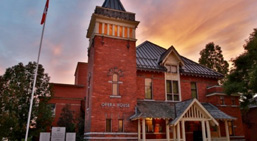 Check out some smaller theatres in Ontario
There are a lot of places in Ontario to go to the theatre. While we often talk about "Broadway North", in Toronto, and for good reason as it has a wide selection of incredible shows, don't stop there.  Gravenhurst Opera House has been holding theatre performances since 1901. You won't believe your eyes at Greg Frewin Theatre, in Niagara, during their amazing magic show. The Rose Theatre, Brampton has theatre, but also music, dance and comedy. Theatre Collingwood has professional live theatre in the historic downtown. And Westben Concerts at the Barn aren't theatre, but music performances in a 400 seat timber frame barn surrounded by lush meadows.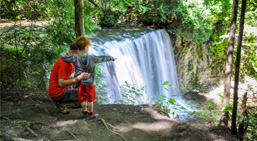 Discover a waterfall on an Ontario hiking trail!
Now that the weather is nicer and the days are longer, it is hard to stay indoors. When you have a little extra time, why not visit one of Ontario's stunning provincial parks and go hiking? Hikes range from short and easy, to hours long and quite difficult.  Walk to a beach or take the Grey County Waterfall tour or just stay under the canopy of the forest. Shinrin-yoku, a form of nature therapy that originated in Japan, is supposed to make you healthier because forests "promote lower concentrations of cortisol, lower pulse rate, lower blood pressure, greater parasympathetic nerve activity and lower sympathetic nerve activity than do city environments".  So get thee to a forest; luckily Ontario has lots of them!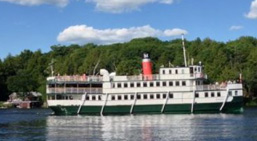 Take a boat excursion
Hiking is one way to enjoy the nicer weather; getting out on the water is another.  With all the lakes and waterways in Ontario, you won't have to go far to find a boat excursion and you can see places you can't get to on land. Toronto cruises like Mariposa Cruises or Tall Ship Kajama let you see the CN Tower and skyline from the water. Visiting Central Ontario? Try Boat Cruises on Georgian Bay. St Lawrence Cruise Lines does 4-7 night cruises on the St Lawrence River that take you through the locks. Hamilton Harbour Queen has interesting stories and great food & music. There are also cruises in the 1000 Islands region, the 30,000 Islands, Niagara Falls, Ottawa and Cottage country too!
Whatever you choose to do on one of Ontario's much-appreciated long weekends, we hope you enjoy yourself. We all need a little break now and then. Have fun on yours.
For more things to do & places to stay in Ontario, see Summer Fun Guide.
Shari & Elisa, Publishers – Summer Fun Guide