Coupons
Event Calendar
Choose a Region
Find Somewhere to Stay
Find Somewhere to go
Find Out What's On
Find Things To do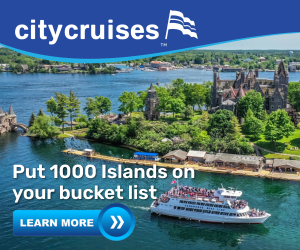 Ontario Attractions
Ontario is known world wide for some of its attractions. It has the tallest freestanding structure in the western hemisphere, North America's only real, full size castle, the largest botanical garden in Canada, the tallest hydraulic lift locks in the world and more. Some of Ontario's attractions aren't the biggest, tallest, highest, fastest anything, but they're all worth a visit if you are looking for Ontario attractions.

The greater Toronto area is chock-full of attractions. It is home to a brand new aquarium, the aforementioned castle and CN tower, North America's largest car-free urban community (Toronto Island), Canada's Wonderland, Canada's largest outdoor water theme park, and more! You can be a fan at the world's largest collection of hockey memorabilia, talk to the animals at Canada's largest zoo or even just window shop on the longest street in the world (Yonge Street). GTA attractions are great for both tourists and locals with so many options.

But the GTA isn't the only region with attractions. Check out the Southwestern Region, with attractions like an underwater nat'l park with 22 shipwrecks and Canada's largest outdoor swimming pool. How about Niagara Region's attractions, which include the world's largest, free-flying indoor aviary, Niagara Falls and an antique cable car, among others. Or in Central Ontario, ride on a 1906 fully restored Carousel or test your mettle on the world's longest canopy walkway. In Eastern Ontario, bring your bathing suit to the largest freshwater sand dunes in the world and stop for a pie at the World's biggest apple & Canada's largest bus stop. Ottawa has a great collection of attractions, including national museums and galleries and the Parliament Buildings, not to mention the oldest continuously operated canal in North America, and in winter, the world's longest skating rink. Finally, Northern Ontario is packed with historical and natural attractions, including home of the world's largest fur trade post and the only captive bear facility in the world dedicated solely to polar bears. It is also the location of the world's largest coin, a giant reproduction of a 1951 Canadian nickel!

Come to Ontario and check out all of its attractions - you will find things here you can't see anywhere else in the world!
Click on the categories below for loads of summer fun listings in !